Theaters In Fayetteville NC | www.carmike.com For Showtimes
In Bordeaux and Westwood and Market Fair Shopping Centers
***NEWS ALERT***
Carmike Market Fair 15 Remains
Open During Mall Renovation!
For AccurateShowtimes Visit: http://www.carmike.com
REISSUES Starting Today 8/28: GHOSTBUSTERS and here all week.
REISSUES Starting Friday 8/29: How To Train Your Dragon & The X-Men

**LATEST NEWS ALERT**
It will be named "Patriot 14 Theaters"
The New IMAX Complex Near Embassy Suites Hotel
Is 60% Complete! Look For Opening Fall 2014!!
Meanwhile Continue To Frequent Your Local Carmike Theaters
For Accurate Show Times Visit: http://www.carmike.com
The entire Market Fair Mall is undergoing massvie renovations. It is being transformed from an indoor mall to a strip mall with some great new restaurants and shops. After renovations are complete you will be able to drive right up to the front of the theater! Market Fair 15 Theaters will stay open during this time and invites you to continue visiting and enjoying our movies.
Free Ticket Winners:
Darius I. Brigitte B. Cliff M. Ralph V. Sam Z. Ann B. Cecil F. Maggie C.
Craig J. Heather J. Bonnie M. Stanley S. Tim H. Eva H. Jeff B. Caleb J. Shaniqua & Lenny T. Renee I. Jefferey B Haley C. Timothy C.

***NOW PLAYING: THIS WILL BE A RECORD SETTER!!

ComnCome on out
Market Fair 15 was the first stadium style seating theater in the local area. Complete with two snack areas and a video game room with an interesting mix of games. Latest movies, comfortable seating and temperature, great sound. Stay tuned for different events like Operas and Big Screen Sports. In the Market Fair Mall on Skibo Road. Great parking area. Visit www.carmike.com for showtimes.


New 2014 Buckets!
2014 Buckets wil be $19.50 & Refills $3.75 until 12/31/14

Its a deal we couldn't resist last year,
so the Faybest team has purchaese a 2014 bucket too!
Movie Popcorn, YUM!
See you at the movies!!
Especial
mostrando
los
viernes
y
el
sábados
por la
noche!!
los

días

de

la

semana

los

días

de

la

semana
También
se
proyecta
en
One of the best movie theaters in Fayetteville NC in the Carmike family is located in Boone Trail Extenison Shopping Center between Jersey Mike's and the Village Coffee House and Bakery. Very convenient location with Pizza Hut, McDonald's and Bo Jangles close by as well. Phone: 223-0195.
Visit
www.carmike.com
for showtimes.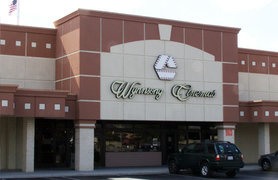 One of the Best Movie Stars Ever!! Denzel!
AND:
Faybest.com says:

Theater has undergone extensive renovations including new floor to ceiling drapes and wall coverings.

**NOTE: BEST VALUE : If you like movie popcorn(who doesn't?) you will love this: you can purchase the 2013 bucket and 4 refills(1st + 4 = 5 total buckets) for only $32.50 and refills are only $3.50 each after that for the rest of the year! Compare with:
5 large bags at $43
5 medium bags at $39
5 small bags at $32.
Its a deal we couldn't resist, so we bought the bucket. You should too! See you at the moviesThisThisTtThis theater has undergon extensive renavations including
new floor-to-ceiling drapes and wall covering.
Phone: 864-8817 for more info.
Another great theater in the Carmike family in Fayetteville NC is located in Westwood Shopping
Center at the corner of Morganton Road and McPherson Church Road. Look for
the theater listings on McPherson Church Road in front of Wells Fargo. Other great local stores
such as Dairy Queen, Play It Again Sports, Bisquits and Burgers restaurant are located in that section as well, with Bubba's and Heritage Jewelers and Monkey Joe's on the other side.

GREAT LOCAL MOVIE THEATER
Visit: http://www.carmike.com/showtimes.aspx?fct=5&tid=188#
Click on the image above and visit the showtimes page!
Centrally Located In Westwood Shopping Center
The Shopping Center has pizza, sushi, sandwiches, bar & restaurant, chinese food, kids play place, grocery store, ice cream shop and more
Our staff is great. They are here to serve.
Theater is clean.
Sound is good and not too loud.
Good Mix of People Attending
Just A Great Place For Watching Movies and Enjoying Yourself.
Come Visit Us!


**Carmike 12 Cinemas**362 Westwood Shopping Center**Fayetteville, NC 28314-1532**
Copyright 2017. Matheson Consulting. All Rights Reserved