CASH FOR YOUR GOLD
Welcome to our site!
We are the gold buyer in Fayetteville NC paying out the highest cash for gold in Fayetteville NC.
If you were searching for us online, it means you might want to sell your gold in Fayetteville and take advantage of the gold market and resulting high prices we offer for your unwanted gold jewelery and scrap pieces of gold.

Cash for your gold is based on current market prices and we love the look on our customers' faces when they see how much their 'old gold' is worth today.(Note from the webmaster: over the years, the price of gold may have gone up or down, but Wayne has consistently bought my gold for more cash than any other place in Fayetteville)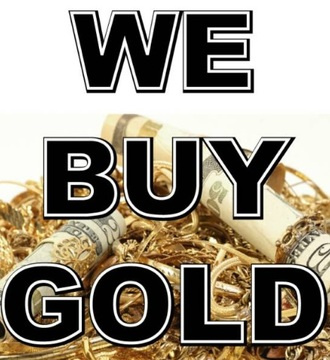 JEWELRY REPAIR & OTHER SERVICES
You may need to have some of your jewelry repaired or cleaned. You may even want a special piece custom made. For any and all of the above, you need to come see us at the shop. I've been working with jewelry In Fayetteville NC for 30 years and I'll take care of you with creative custom work and honest appraisals. Call first or just come by. If you scroll down you'll find the directions, hours and a list of serivces. Looking forward to working with you!

-----Wayne Sessoms
Owner/Operator
Gold and Diamond Service Center

106 Highland Ave
Fayetteville, NC 28305
910-485-3302


HOURS
M-F: 9am-5pm
Sat-Sun: Closed

SERVICES
Buy, Sell, Trade: Gold, Silver, Diamonds,
Jewelry Repair
Create custom jewelry
GIA Certified Insurance Appraisals
Rolex and Other Vintage Timepieces


DIRECTIONS
Conveniently located right behind the Cape
Fear Little Theater on Highland Avenue. We
are directly across Highland Avenue from
Haymount Presbyterian Church.

FROM DOWNTOWN:
Come straight up Hay Street, over the MLK
Freeway and take a left in Haymount at the
Highland Presbyterian Church stoplight at
Highland Avenue.

FROM WEST FAYETTEVILLE:
Take Raeford Road all the way into old
Haymount and take a left on Highland
Avenue. Approximately 2.5 miles from the
intersection of All-American Freeway and
Raeford Road.