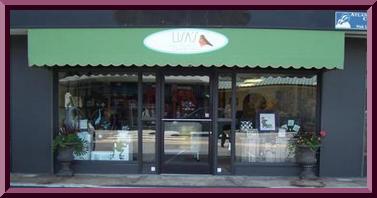 Lisa's Picture Framing
***EVENT ALERT***
WE HAVE MOVED!!
...whew!....finally!...to Historic Haymount. Come visit our new location! Our new address is 1226 Fort Bragg Road. Our location may have changed but we're still looking forward to helping you with all your framing needs......
Cya soon....Robin and Carolyn
(scroll down for directions)

Hi and welcome to our website!
If you are looking for custom framing, matting, prints, collectibles and more, come by
and see us.
Lisa's picture framing in Fayetteville NC has been serving the local area including Fort Bragg and Cumberland County area for the last 20 years.
We have Ceritfied Picture Framers on staff and they really know their craft.(just ask Carolyn, CPF)
Please feel free to stop by for a consultation with them on your framing needs.
They know you might have some questions about custom framing, including what pieces can be
framed and which can't.
We'd love to talk with you and collaborate on your project. We specialize in displaying
memories that will last a lifetime.
In additions to frames, mats and prints, we have collectibles and other items that you have
to see to appreciate.
We'll be looking forward to seeing you here.
Robin Kelly
Owner
Lisa's Picture Framing.
PS. Please scroll down for directions and contact info.
You never know what you'll discover!

LOCATION AND PHONE
Lisa's Picture Framing
1226 Fort Bragg Road (not Bragg Boulevard, which runs parallel to Ft. Bragg Road)
Fayetteville, NC 28305
Phone: (910) 484-3585
HOURS:
10am to 6pm M-Fri
10am to 4pm Sat
Closed Sunday
DIRECTIONS
We are located in the Historic Haymount district
of "Old Fayetteville" in a strip shopping center
adjacent to the Hilltop House restaurant and
across the street behind the Haymont Grill.

FROM THE MALL AREA
If you are travelling from the Cross Creek Mall
on Morganton Road, go straight down Morganton
from the mall about 3 miles into the Haymount area
and move into the left lane. When you reach the
stoplight at the Cape Fear Little Theater, make a
u-turn there and we will be on the right past the
Haymont Exxon and before Hilltop House restaurant.

ON RAEFORD ROAD
From Raeford and the 71st High School area,
take Raeford Road all the way into the Haymount
area and take a left on Highland Avenue.

Go to the stoplight and take a left and we are on
the right just past the Haymount Exxon station and
before the Hilltop House restaurant.

FROM DOWNTOWN
If you are coming from Downtown Fayetteville,
come straight up Hay Street past the BP station
on the right, then past the Haymount Exxon on the
right and we are in the strip shopping center on
the right just past the Exxon and before the Hilltop
House restaurant.
FROM THE MLK FREEWAY
Exit the freeway and turn away from Downtown.
Go past the Haymount BP Station, past the Haymount
Exxon and we are in the strip shopping center on
the right before you get to the Hilltop House Restaurant.